60 Blog Layouts for Divi
With Blogy, you get 60 different types of Divi blog layouts that are designed with a combination of pure elegance, functionality, and attention to detail. Plus, using these Divi blog templates, you'll be able to provide users with something fresh and heart-touching experience every time they explore your articles' library.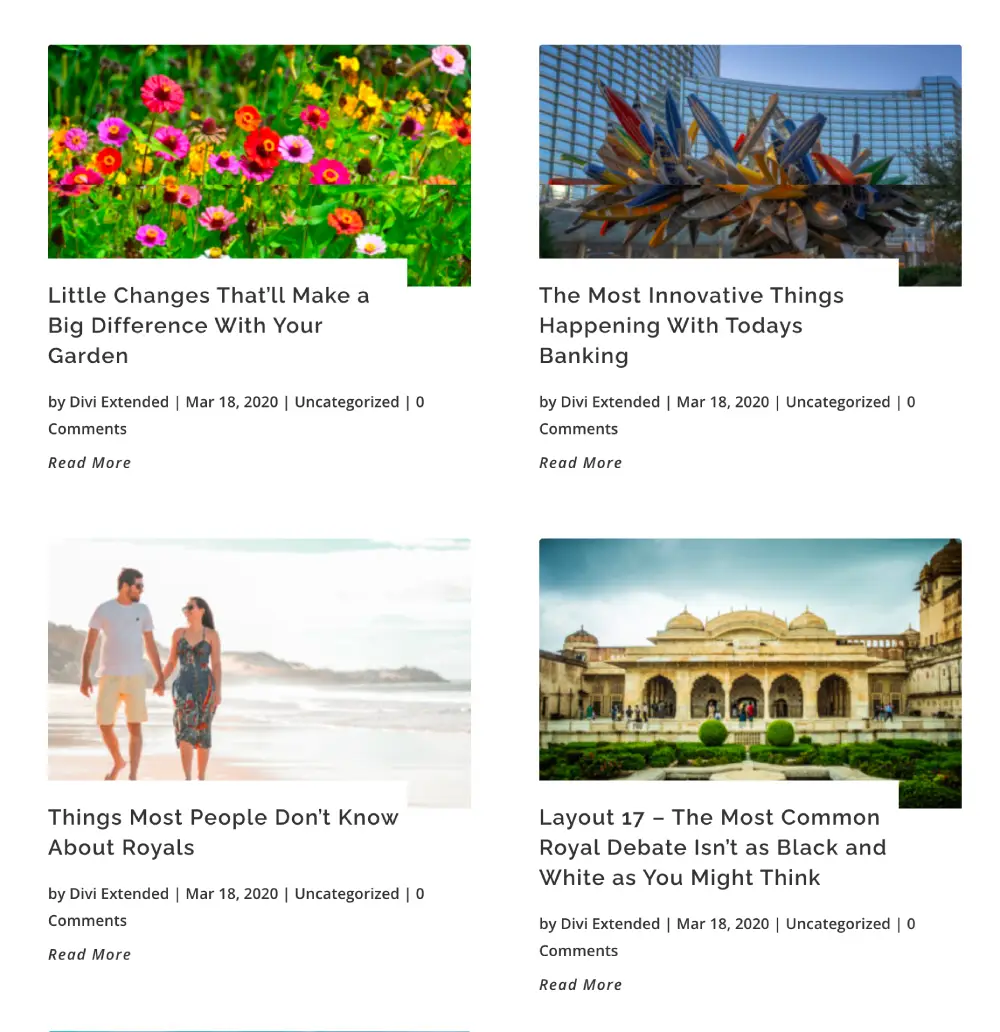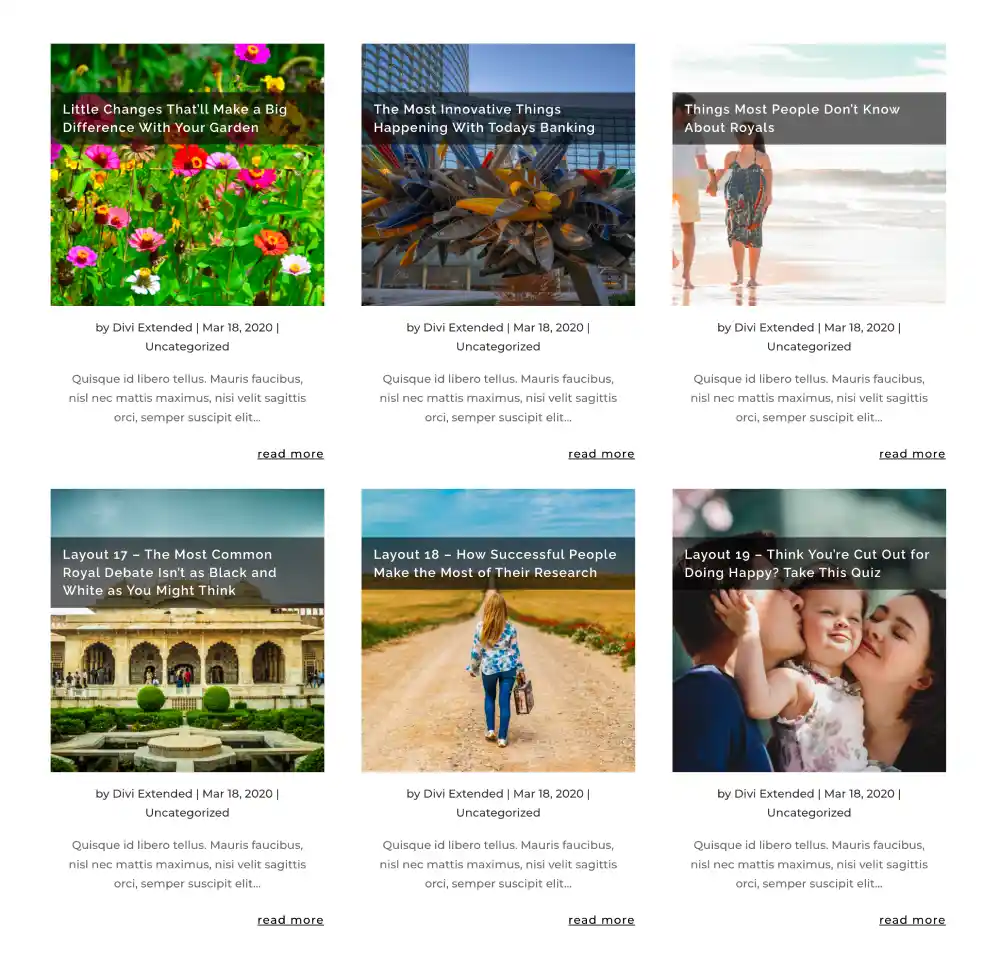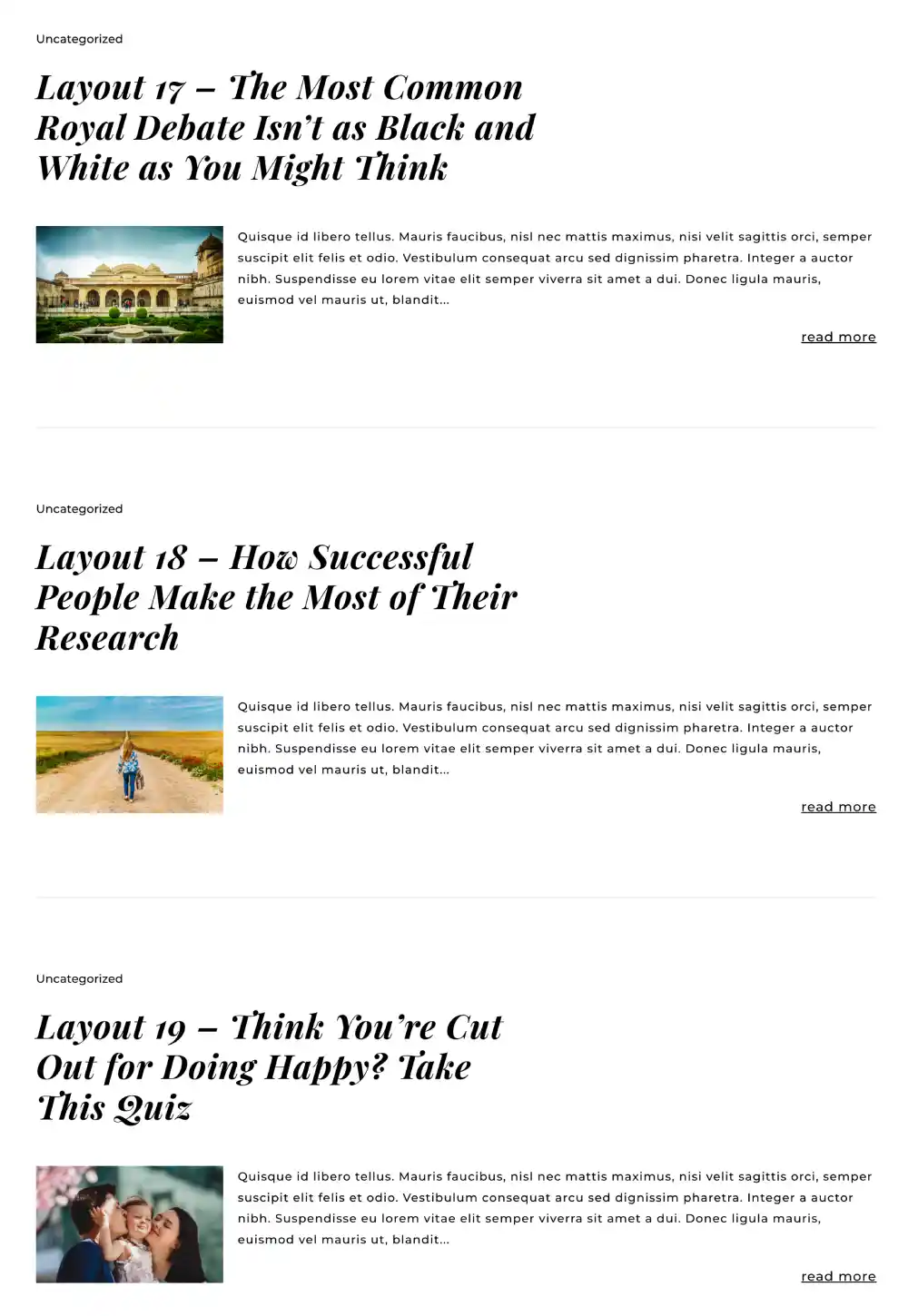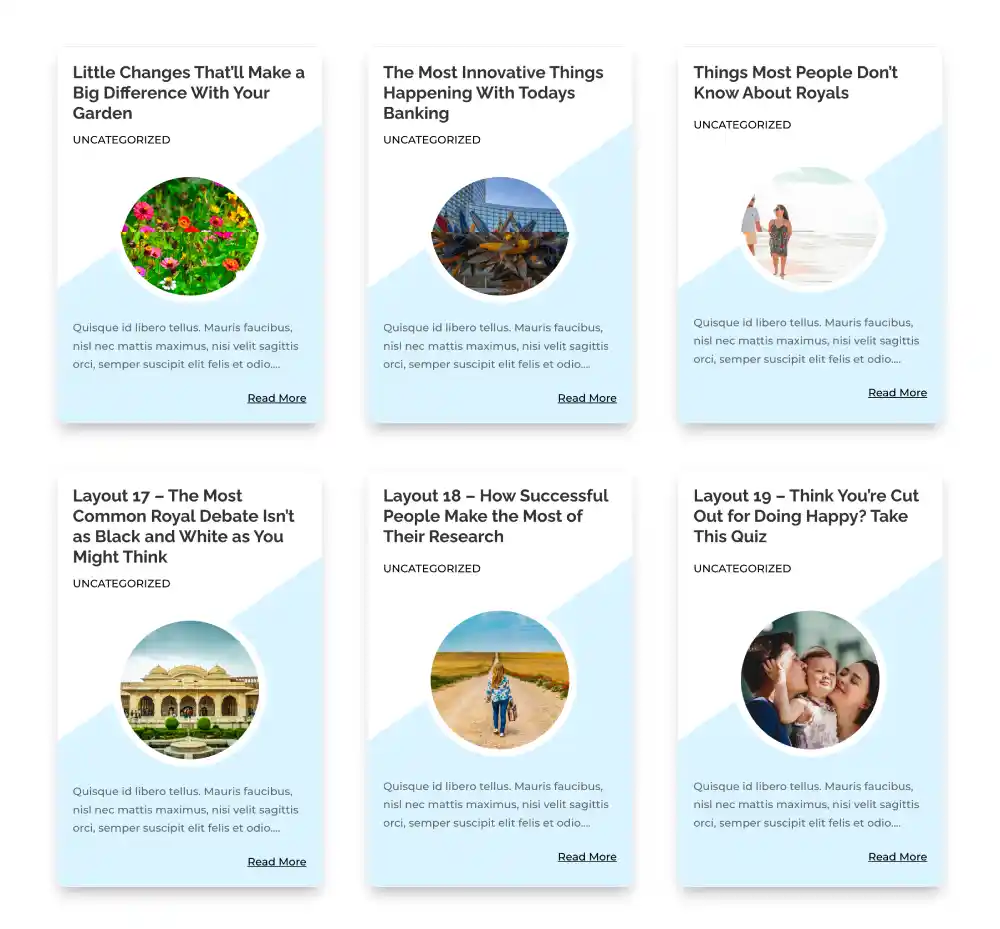 20 Post Layouts for Divi
With the aid of the 20 post templates provided by Blogy, you can change the look and feel of individual articles and present each one of them in a stylish and unique way. This will help you create a website that looks more engaging and modern.